Which one is skillful in cone crusher? Finding Zhengzhou Yifan Machinery
Zhengzhou Yifan Machinery Co.,Ltd of Sino German joint venture holding is ISO international and European CE certification enterprises, and provides crushing and screening equipment for customers,such as the crusher,sand making machine,cone crusher,mobile crusher station,construction waste processing equipment.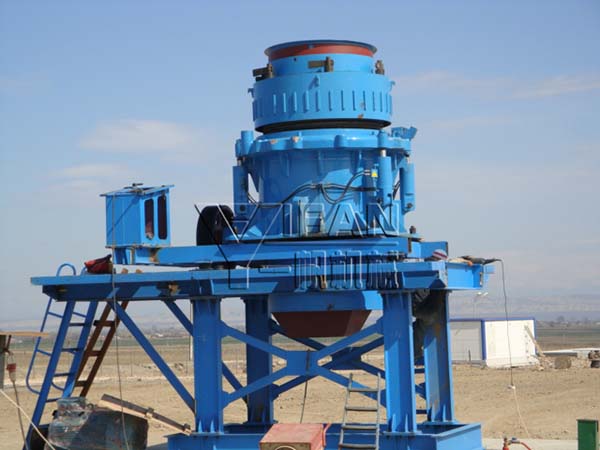 Cone crusher is strong in stability,and the adoption of hydraulic skills make the cone crusher get rid of the loss which are brought by the objects that are not easy to be broken by the crusher machine.Such as iron and steel which can cause a large area of harm to the cone crusher,and cost more production cost.Cone crusher greatly reduces the harm in this aspec.The adoption of hydraulic relief system can greatly reduce downtime,and improve the lifetime of the crusher.
The rapid development of China's infrastructure construction greatly expand the market need of aggregate and bring infinite business opportunity for the mining industry.It also drives the development of crusher machine of Zhengzhou Yifan Machinery.The basic construction project needs more and more sand and gravel with good quality,and the requiremnts for the quality are increasingly higher and higher.While Yifan machinery optimizes will speed,stroke,type of crushing cavity according to the market demand,and makes the grain shape more excellent and adopts intergranular interparticle breakage in order to improve the yield obviously.And the shape of goods are also improved.So,these hydraulic cone crusher will add lustre sfor basic construction.
Welcome to Yifan Machinery cone crusher website for the knowledge of the crusher.Here is our site editor free upload some of the information, if you want to learn more comprehensive the crusher product information and prices, you can give us a message in the comment box below. Every day we check for messages received your message back to you in the first time.Has received 1378, has completed Replies 1378, effective 1367.