High manganese steel is the best material of crushing machine
High manganese steel refers tothe alloy steel which the content of manganese is more than 10%.The carbon content is between 1.0% to 1.3%,and the content of manganese is between 11% to 14%. The abrasive resistance of the materials are good and are used as the spare parts of the crushing machine.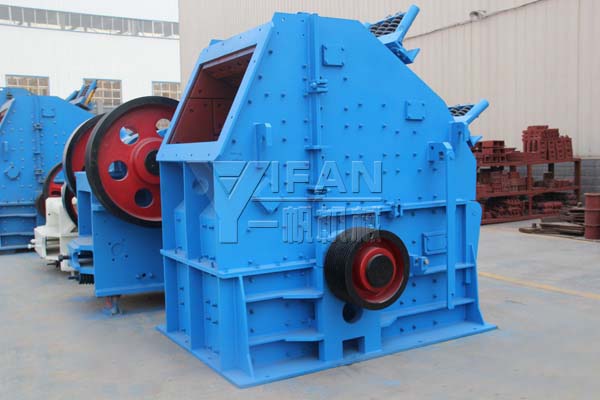 Life of The crushing machine actually refers to the spare parts life of the crushing machine.Wear of the spare parts is inevitable.The emergence of high manganese steel reduce the degree of wear of crushing machine well and prolongs the machine life and reduce the use cost of crushing machine.In the accessories of crushing machine,the hammerhead is the requisite parts.The counterattack plate of vertical shaft impact crusheradopts high manganese steel.
In addition to good wear resistance,High manganese steel can meet the needs of crushing machine.Generaly speaking,the bigger the hardness of the hammerhead is,the greater the wear resistance is.To improve the wear resistance of the hammerhead,we need to increase its hardness.However,with the increase in the hardness of crushing machine, impact toughness of hammer will reduce.Therefore,the use of high manganese steel can take consideration of the hardness and good impact toughness and improves the wear resistance and effectively extends the crushing time.
Welcome to Yifan Machinery cone crusher website for the knowledge of the crusher.Here is our site editor free upload some of the information, if you want to learn more comprehensive the crusher product information and prices, you can give us a message in the comment box below. Every day we check for messages received your message back to you in the first time.Has received 1378, has completed Replies 1378, effective 1367.